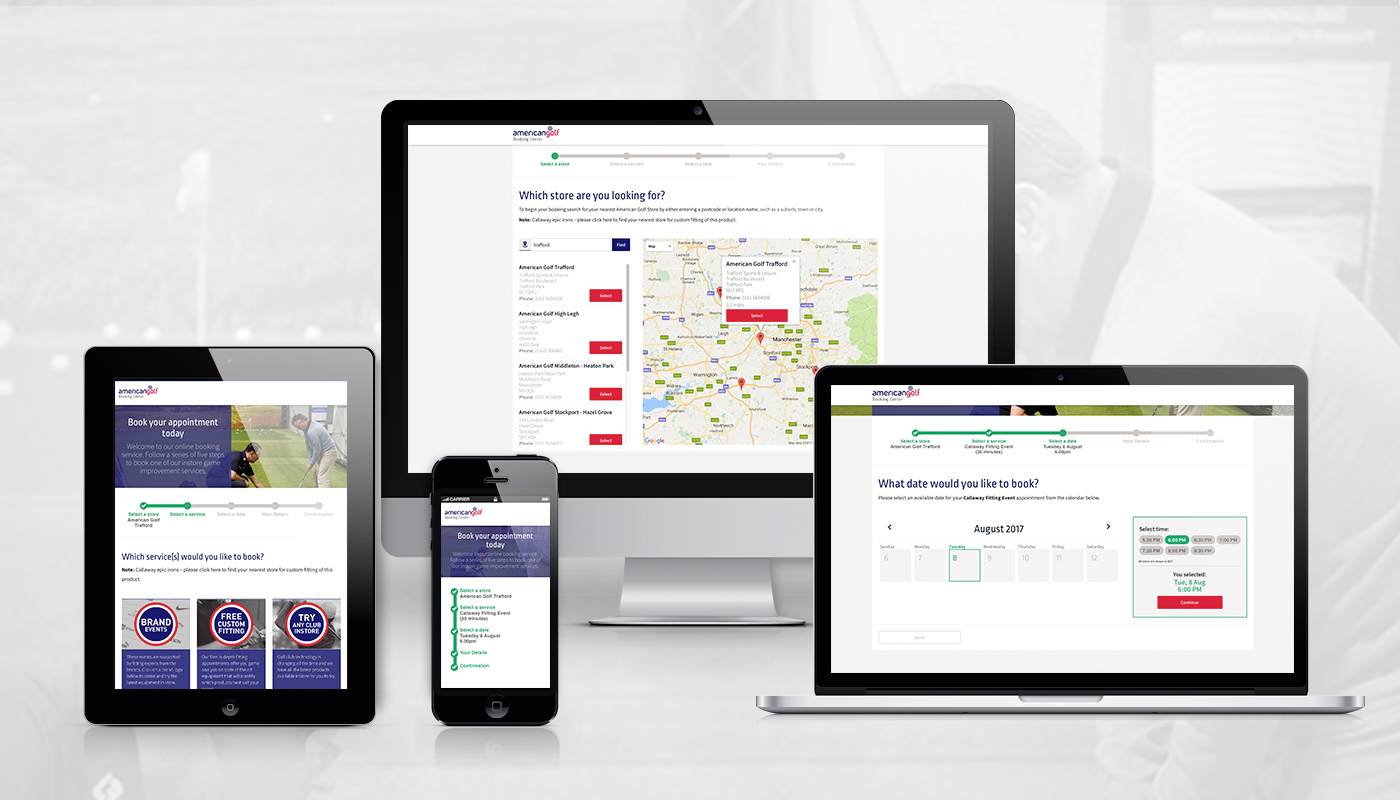 American Golf was aiming to encouraging more customers to make use of the online appointment booking system for free in-store events. The challenge was to modernise the look and feel, display brand events separately on the front end to other events, and to optimise the user interface for portable devices.
On first look, the existing platform needed aligning with the relaunched website, which I achieved by adapting elements from the new brand style guide. An upgraded API reduced the loading speed. Bootstrap was used to optimise the layout for different devices, without compromising information on smaller devices.The breadcrumb was turned into a progress bar, bringing more focus to the actions required by the user in each step and to encourage to move forward. Store locator and Event Picker have been carefully reorganised in layout to have all necessary information visible on screen coincidentially. I developed a customised logic for brand events on the event picker, which displayed them in a separate tile, represented as logos, to have all of them grouped together and visible at the same time. The calendar was completely redesigned, and restructured, and cleaned up to made comparing availability more accessible, particularly on touch devices. A new 'Jump to next available date' button functionality has been added which resulted in a more efficient user journey.
The relaunch of the platform was a success, resulting in an increase of event bookings, which naturally led to a boost of in-store sales.