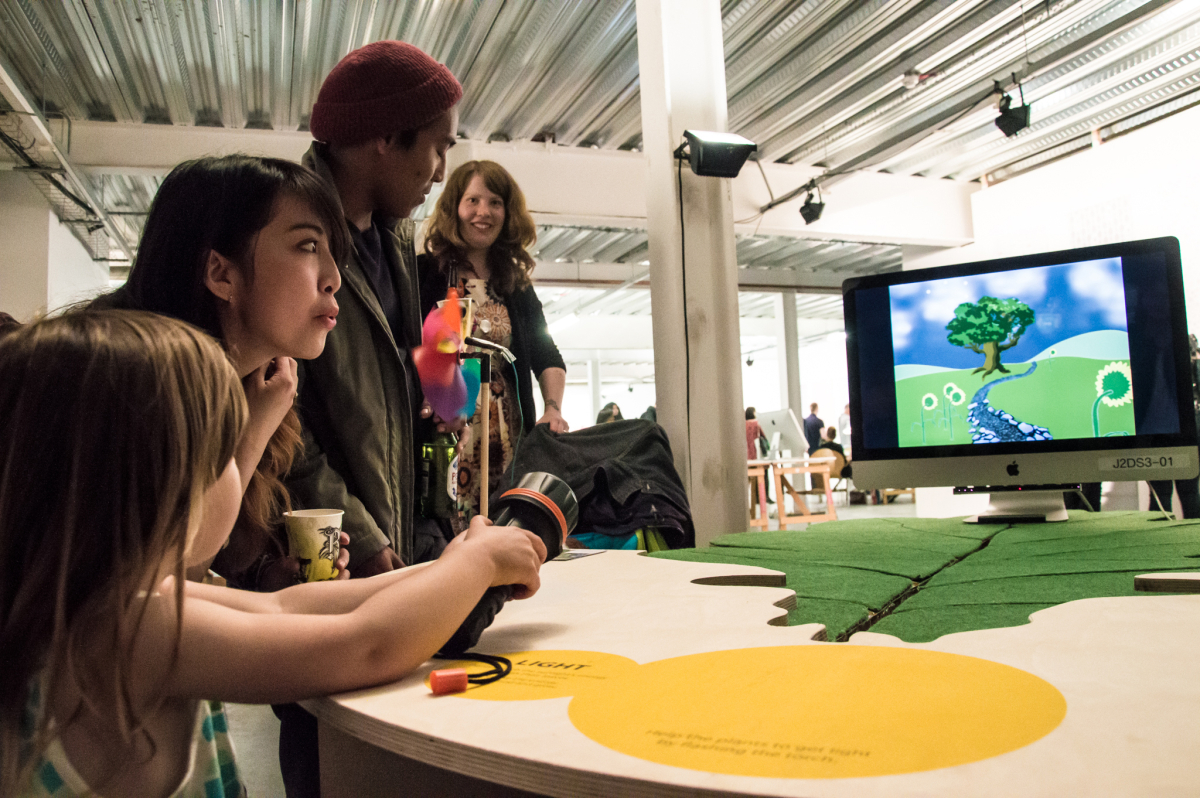 An interactive installation for primary school children, which functions as a visual learning aid to experience the abstract process of photosynthesis in a hands-on way.
Inspired by interactive installations in the Science Museum, the idea lead me to my Contextual Studies Report 'Can interactive installations be used as educational tools in museums?'. It touches on the basis of interaction design and how it can be used effectively for learning, which motivated me to research various methods, which enable interactivity – technically and visually. This resulted in building an interactive installation, which allows physical interaction through which the user will learn about the procedures in a plant necessary to keep it alive.
The installation was displayed at P3 Ambika, London, during the degree show of the Graphic Communication Design Course at the University of Westminster and received great feedback from students, tutors, and designers in the industry – but most importantly from lots of children interacting with it.