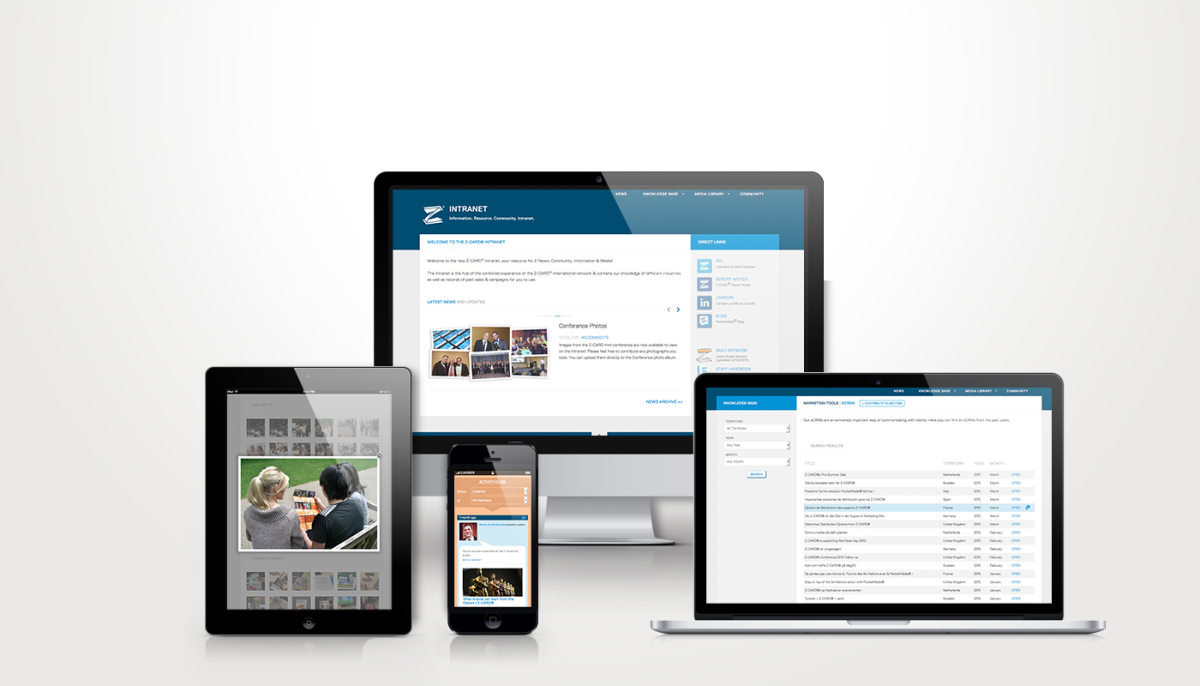 Z-CARD®, a PocketMedia® Agency, tasked me to redesign and develop their company's intranet website. The outcome was a clean and lucid CMS, which empowers employees to comfortably access and easily contribute to the global network platform.
After assessing the old website, I have reorganised the content into four main sections. The News section works as a starting page in order to make employees aware of internal information and to highlight ongoing events. The Knowledge Base features archives of company internal documents to support sales and marketing, such as case studies, HTML-newsletters, statistics and templates, while the Media Library serves as as a visual reference for videos and images. Both sections contain search filters to guarantee quick availability of the content.
Additionally a social network platform was added to allow individuals to communicate more informally in the Community section. Employees' profiles act as address books and members are encouraged to create and join groups, create business friendships, and exchange photos, videos and links on the Activity stream.