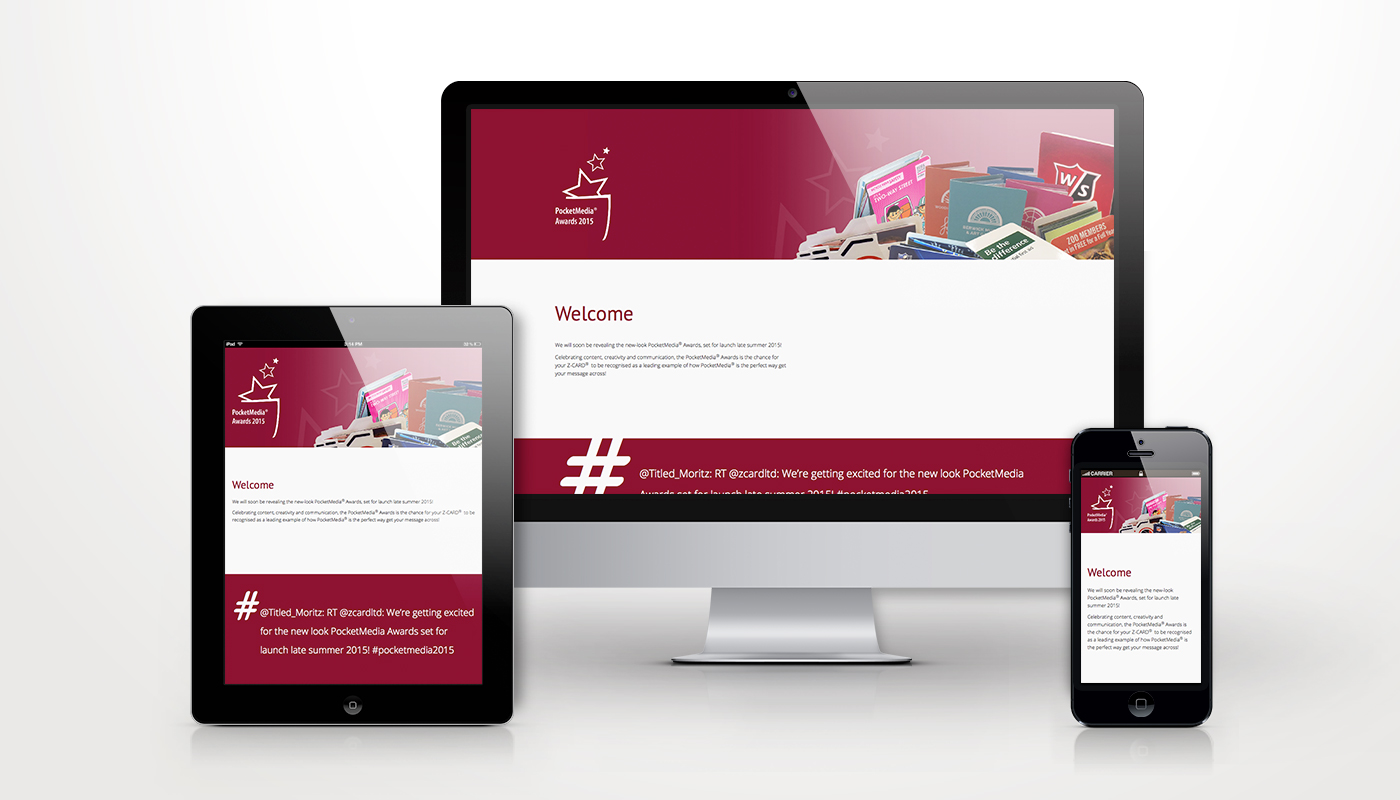 After successfully launching Z-CARD®'s previous year's PocketMedia® Awards, I was approached again to design and develop a website for their 2015 awards. The award consists of three stages, which encourages clients to submit their own projects, vote for nominees, and eventually view the results. Z-CARD®s also asked for a holding page as a quick response to numerous requests they have received from clients and participants from the previous year.
My goal for the project is to take previous year's concept and improve upon the user experience based on collected feedback. I want to make voting easier and more accessible through less clicks, and visualise results instantly during the voting process. Furthermore I am aiming for a responsive layout with an up to date look, and give the opportunity to engage with the website through a hashtag-feed.
The winners have now been announced and the competition has received a new record of visitors leaving over 3,000 votes.