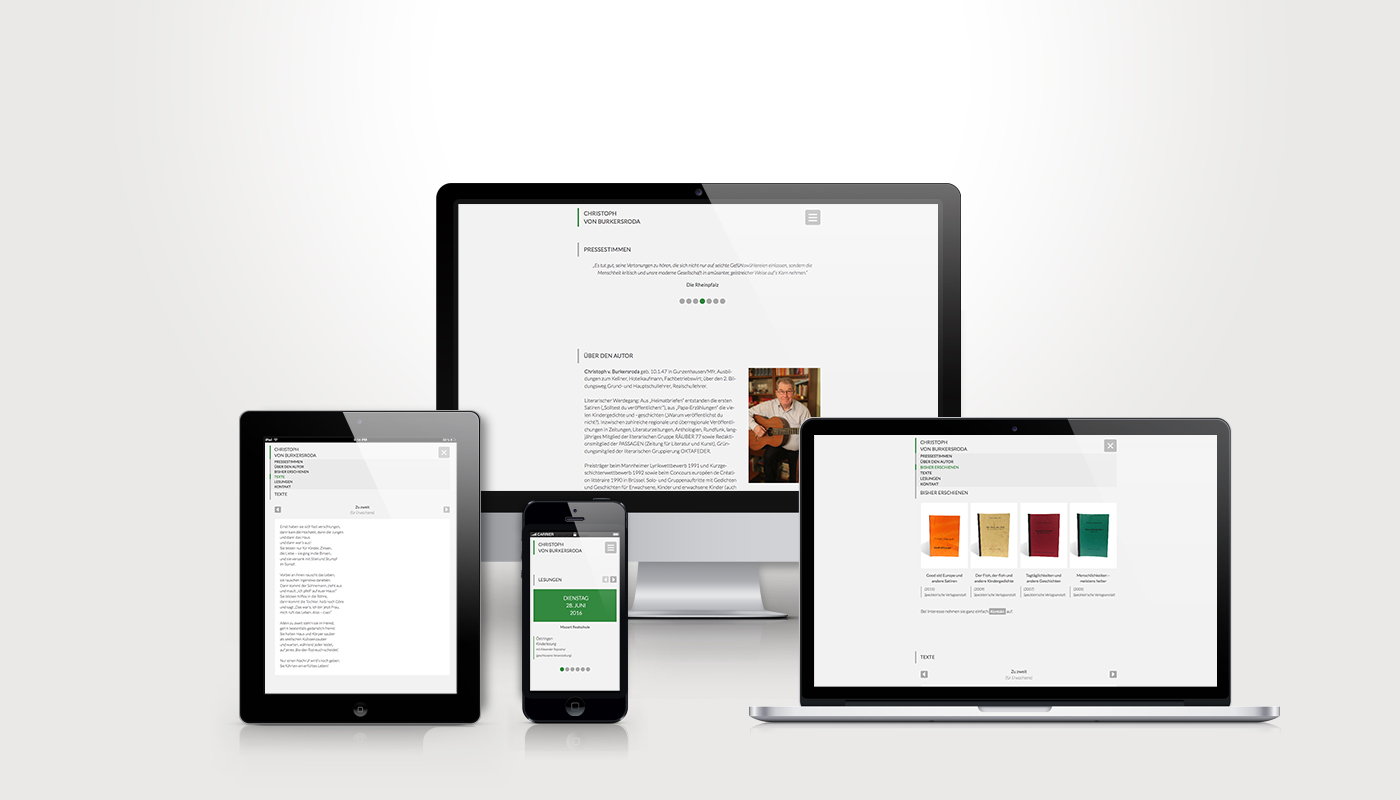 This website has been designed and created for Christoph von Burkersroda, a writer of children poems and stories for adults from Germany. He asked for a web presence, which would allow publishers and event organisers to get in contact with him for hire, but also provide visitors from readings with information about publications and upcoming readings.
Since there wasn't a huge amount of text and images, I was suggesting to list the information on one page, making it easily accessible (without lots of clicking and page loading). The order of how this information was presented therefore needed to be appealing to publishers, event organisers and his audience. If a section needed to adapt to dynamic content (as for example the text samples or the upcoming and archived events section), it was offered to the visitor in a carousel (starting with the most relevant information).
The result was a responsive website, with a clean design, which presents the information in an order suitable for new and returning visitors.