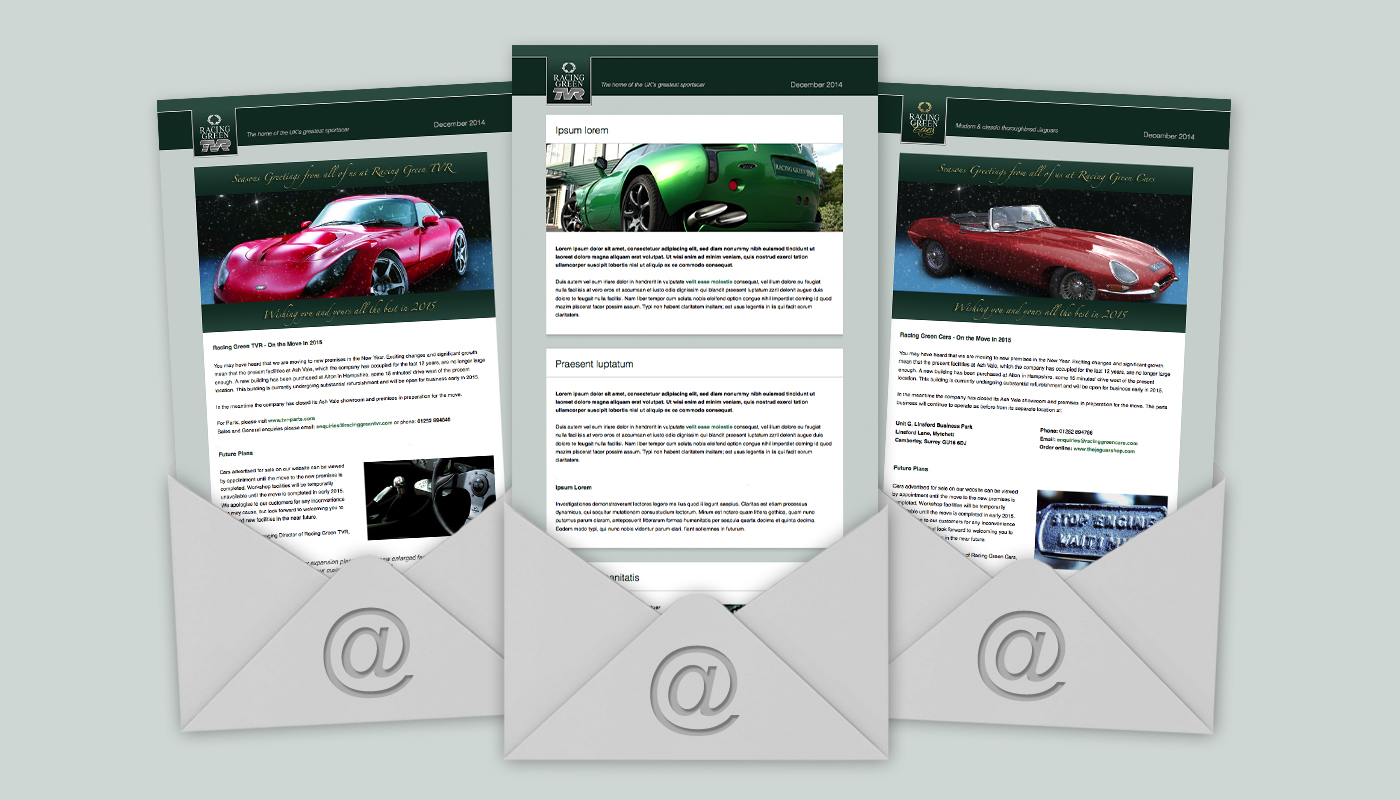 Racing Green, a UK car distributor, was in need for a HTML-Newsletter design to go along with their website to inform their customers about their move in December 2014. The company consists of two branches: Racing Green TVR, and Racing Green Cars.
To stay in synergy with their websites I have analysed those, and came up with a template, which allowed to stay flexible and respond to the demands of the content. The eye catching full width image banner guides the reader into the story, while shorter captions allow variation in layout and keep the overall look dynamic and exciting. At the bottom of the HTML-newsletter relevant cars on sale can be promoted and give the readers additional reasons to visit the website and support the company to drive sales.
The client was pleased with the template and send out two HTML-newsletters in December, one to their RG TVR customers and one to the RG Cars customers. To give the newsletters a seasonal feeling I replaced the banner in the style of a Christmas card.