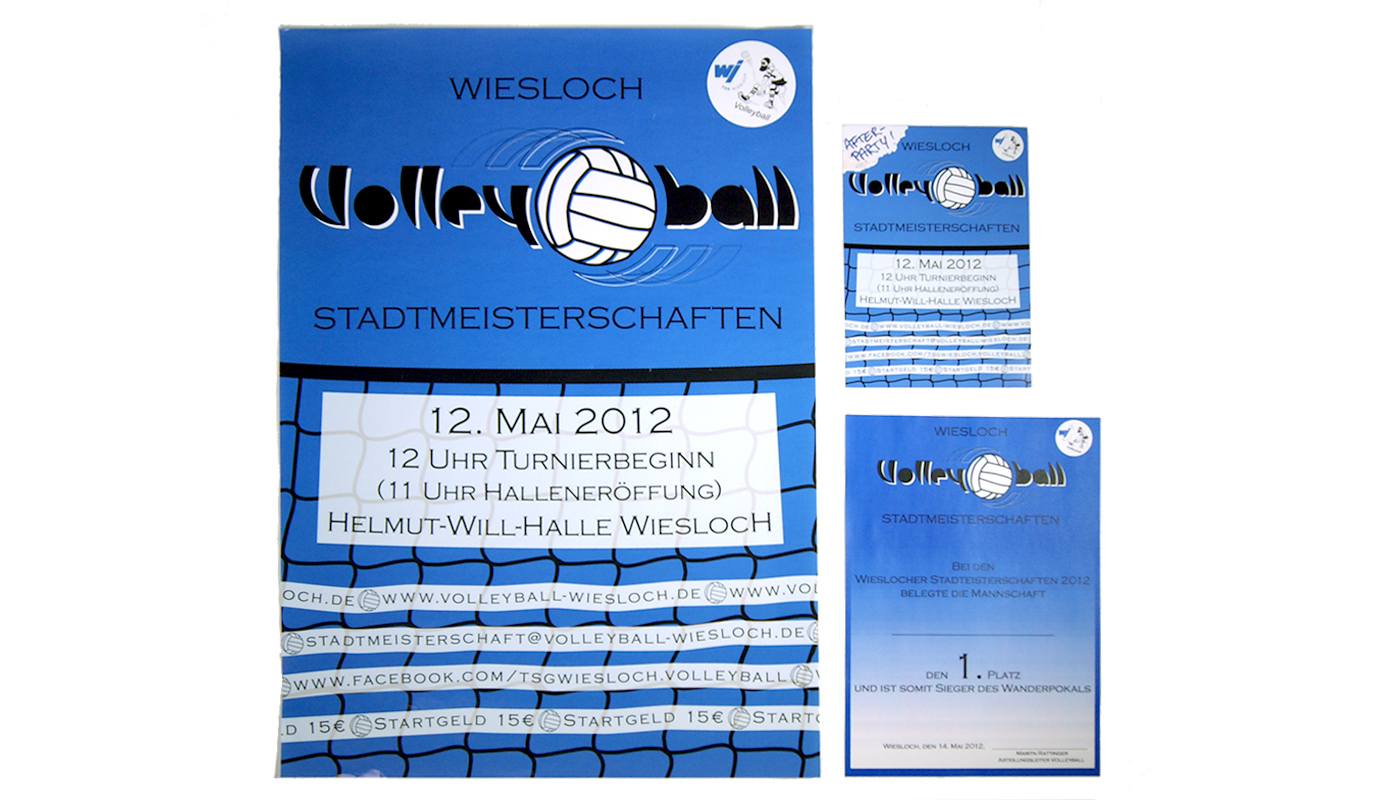 The volleyball department of TSG Wiesloch, Germany, approached me in the need of a poster, flyer, and certificate design to support their yearly volleyball championships. The brief asked for a poster design to raise awareness of the event, and a flyer, which would additionally invite to the after party in a more informal way.
In order connect all three designs I took the colour palette given and created a logo, which catches the dynamic of the sport. It was then applied across all three outcomes. To highlight the after party event on the flyer I added a break off effect on the corner of the flyer with a hand-style writing, which made the flyer more eye catching.
The client was very pleased with the poster and certificates, but most of all with the idea for the flyers, and lead to a high attendance of people to the after party.